2007: Architectural vizualisations done working at 3D Huset Aps
3ds Max and Vray.
2006: Various freelance stuff

3ds Max and Vray (The brown sofa, the coffeepot, the kettle, the dishwasher, and the oven-front are from model libraries. All other stuff by me).
2006: Visual effects and compositing for the Film "The Amazing Death of Mrs. Müeller" (Ping Pong Film/Röda Orm)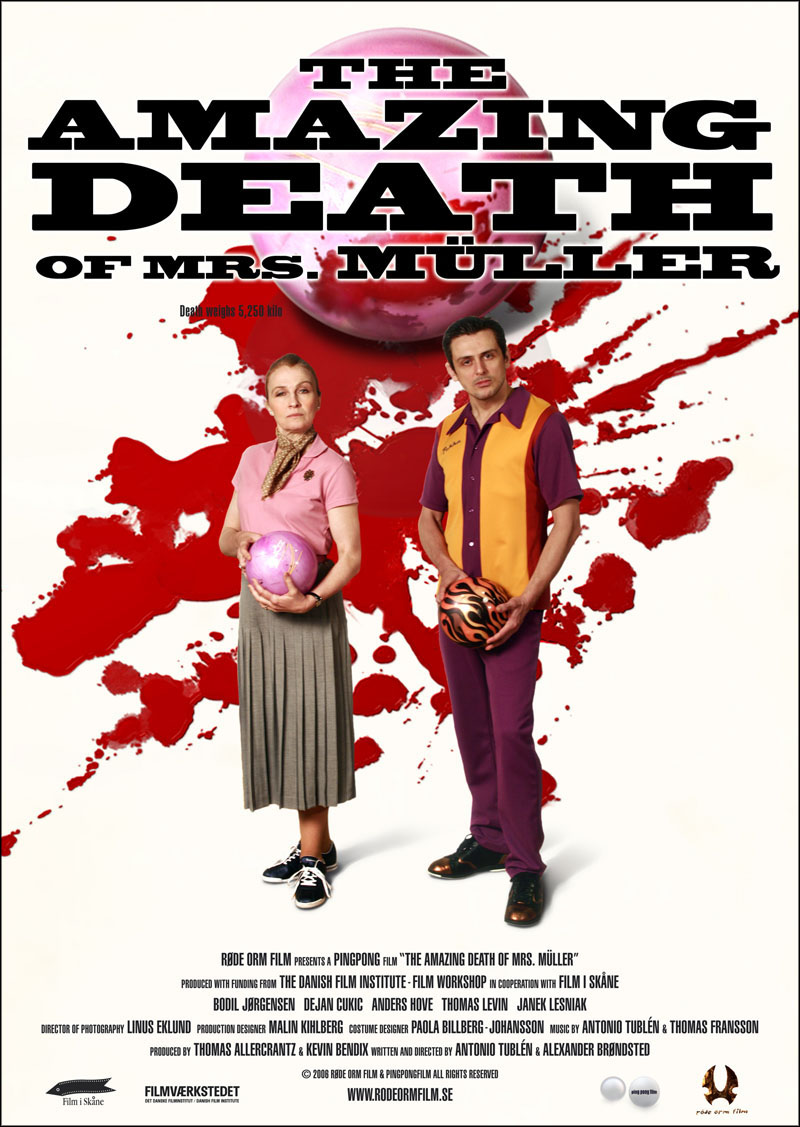 I did quite a lot of special effect shots on this delicieus little piece staring Bodil Jørgensen and Dejan Cukic. Above is the poster from the film.
2006: 3D Modelling, texturing, lighting, rendering, compositing. No Parking Production (Aps)

Part time 3D graphics for corporate videos and presentations, part time 3D for a multi-wide screen animated movie for "Natur Bornholm"; a Danish Museeum, illustrating the past natural history (1.7 Billion years ago to the present) of the danish island Bornholm. Pictures will be added once they are made public. Link to the museeum here

(I worked with René, Philip and Jon from No Parking - nice and fun people to work with)
2005-2006: Post production, Visual effects, Compositing. Danish Film Institute (DFI)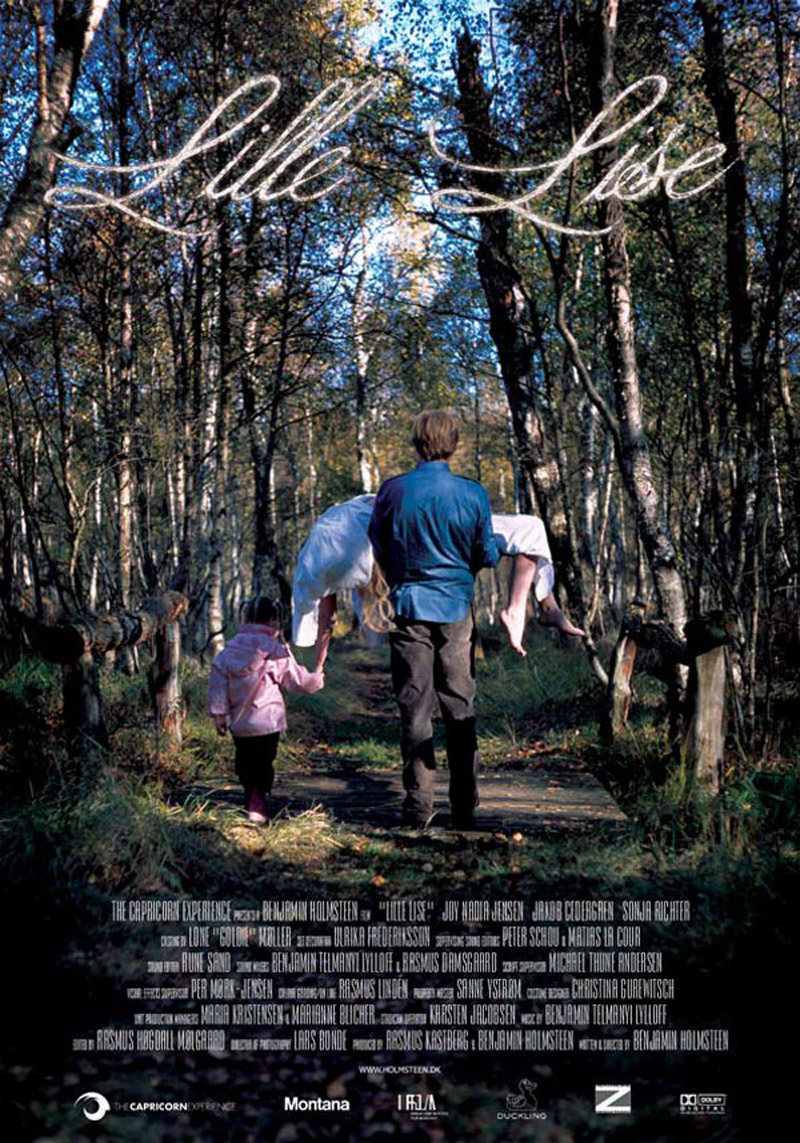 Additional visual effects and compositing for the Film "Lille lise" (The Capricorn Experience)
This is a dummy made in 3ds max. The surface with intestines and all was used to control a particle system written in Particle Flow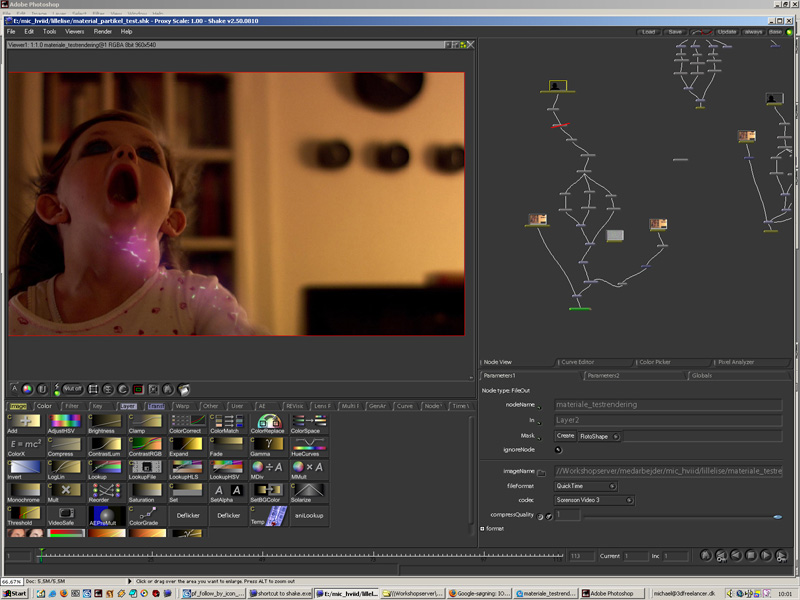 Small quicktime with a test. The final effect used in the film was handanimated by Mai Britt Karle frame by frame. This version with some splines as paths for a particle system looks spookey though ...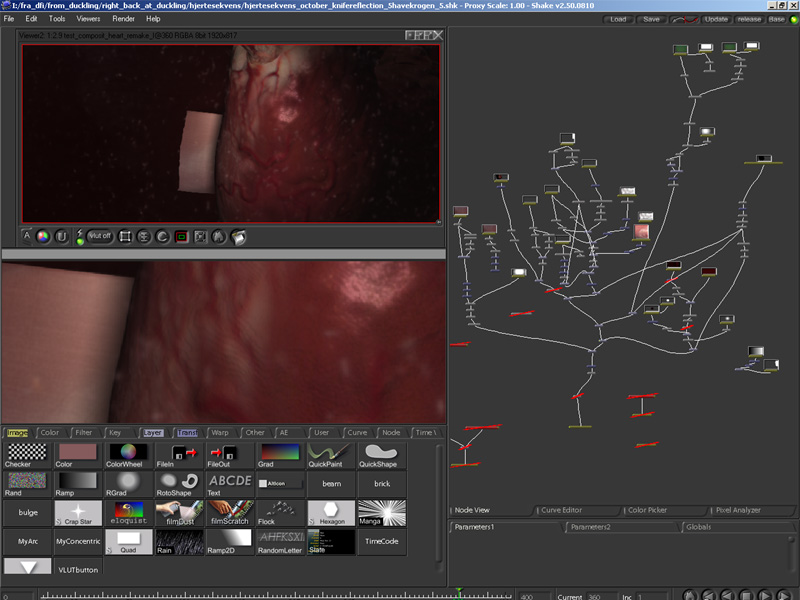 I wont reveal whose heart this is - but I made the composit in Shake from 3d elements (the heart and the knife - made by Erik Egsgaard Nielsen in XSI and Zbrush) as well as footage (the blood and the particles, filmed in a Cloud Tank under Fx Supervision of Per Mørk). The particles were animated in beat with the heart for that very special "Jaques Costeau" fluid effect
Small quicktime with a test before the final composit
The brilliant director Benjamin Holmsteen made it to the Clermont-Ferrand Film Festival 2006 (the very finest of short film festivals; fingers crossed). Update: He won a Robert filmprize. Congratulations!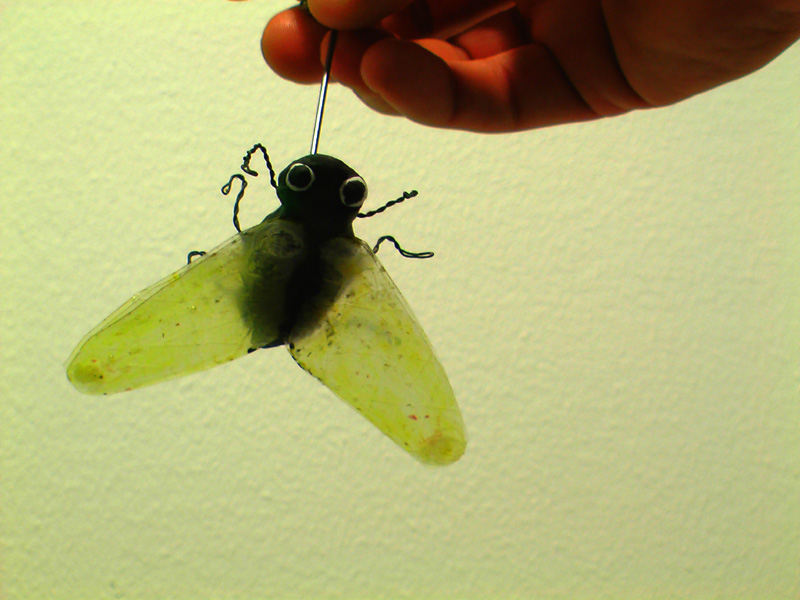 This little bugger, used in a claymation film was shot from different angles, 15 degrees apart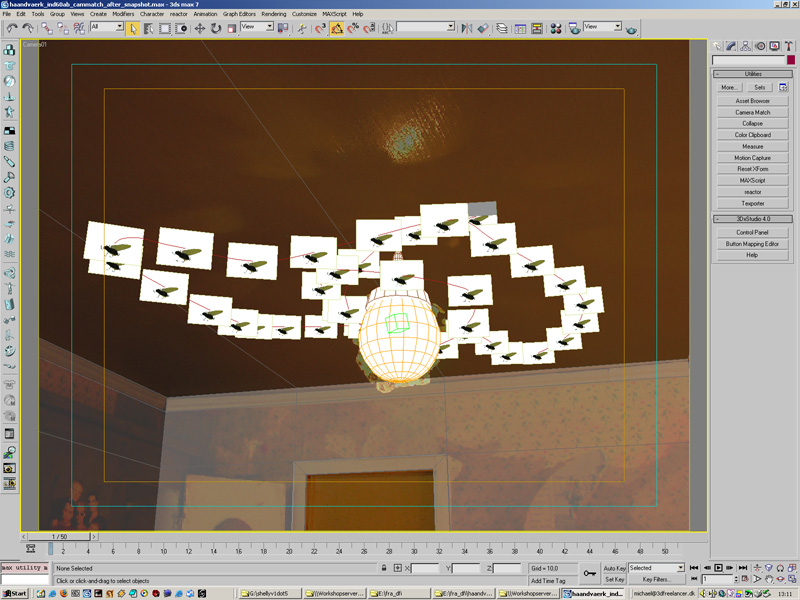 A scene was built in 3ds max, to match the room and light originally used on the stopmotion set. The fly was then animated flying arund the lamp, 12 frames per second, then framedoubled, then scaled to 25 frames per second on an Avid DS (in the cinema you can see the fly from the different angles, at this size its mostly just a fleck).
Small quicktime with a test. It really blends in nicely with the claymation ("håndværk" by Mia Isabel Edelgart).
Filmography

The Amazing Death of Mrs Müller, by Alexander Brøndsted & Antonio Tublén (2006)
Lille Lise, by Benjamin Homsteen (2006)
Håndværk, by Mia Isabel Edelgart (2006)
Sprækker i silkevejen/Love and Broken Glass, by Suvi Andrea Helminen (2006)
Township Boys, by Janus Metz Pedersen (2006)
Dead End, by Tom Vilhelm Jensen (2006)

Premiere pending:
Tre Rum, by Benjamin Hesselholdt (very interesting project making use of the trinity; choreography, composing and architecture)

2004: Architectural Visualization, Rock Hunter (London).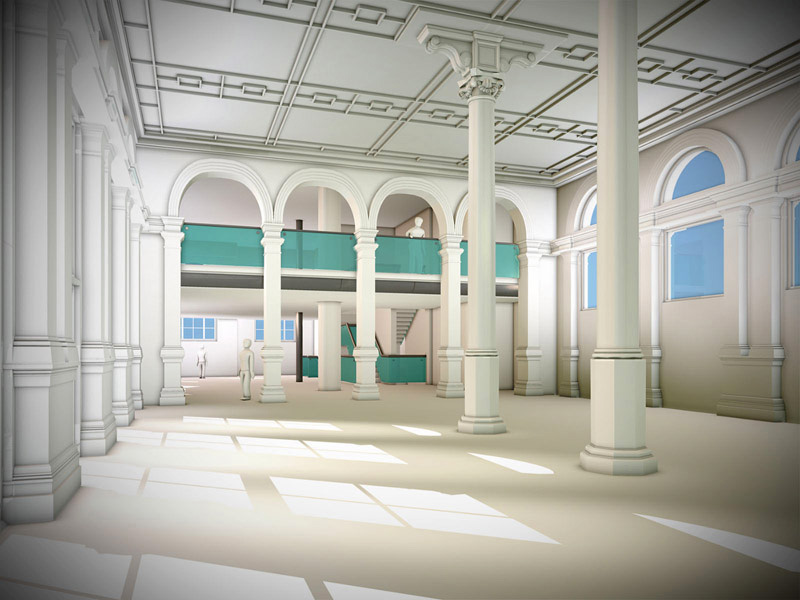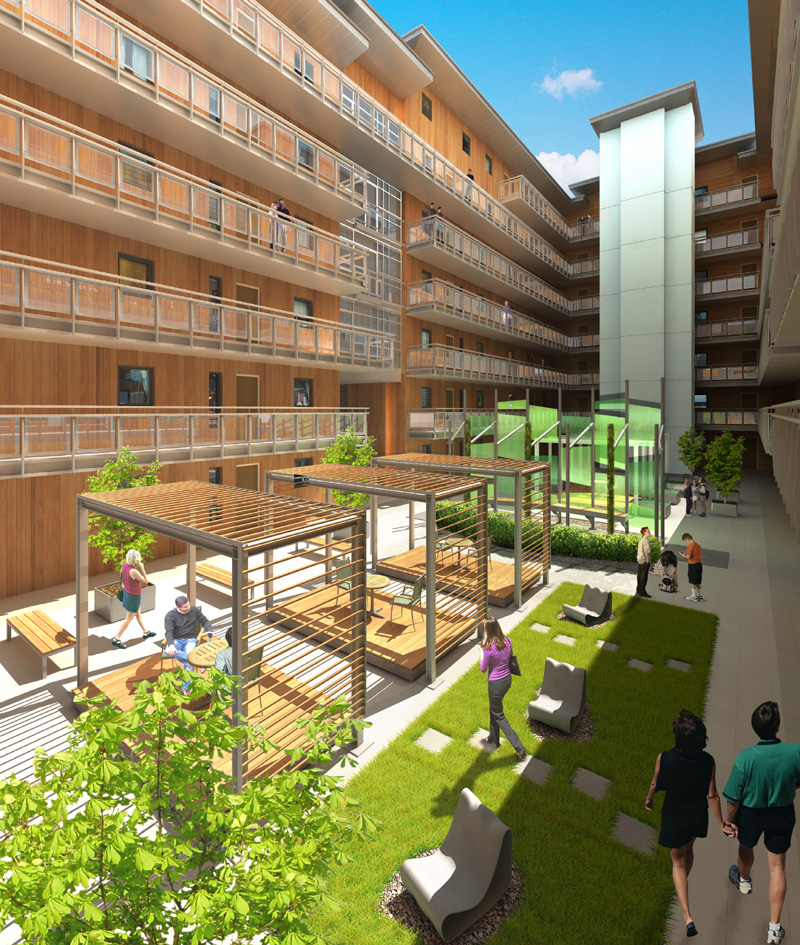 www.rockhunter.co.uk made the textures and final render for the image above. I did the modelling of the buildings from AutoCad drawings.






2003-2004: Education, 3D Animator (Danish Polytechnic, Copenhagen)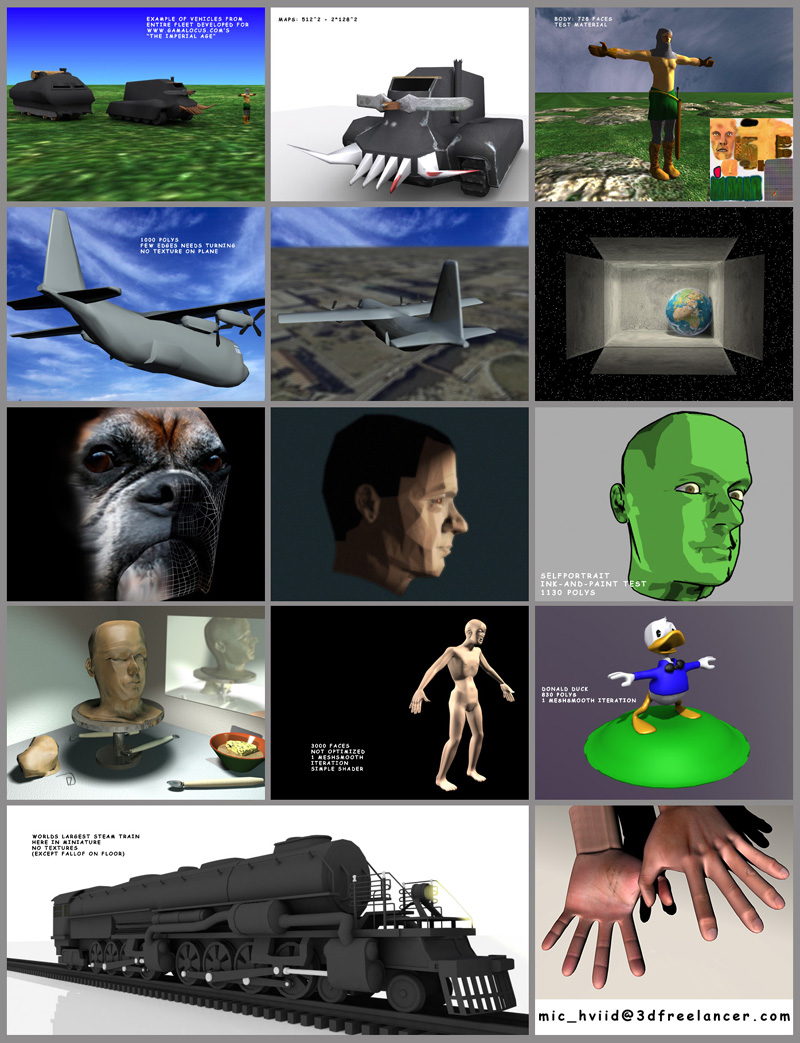 Former education and work: Geologist, webdeveloper
The usual travelling the world looking for sharks teeths and dinosaur bones. I did my cand. scient thesis on Milankovitch rythms in the palynofacies assembly from the Late Maastrichtian White Chalk of Stevns Klint (In the slim chance this might actually make some sense to you). You know in the good old days when the saline watermasses covered most of Denmark and the Mosasaurs ate Shell fish until their stomaches hurt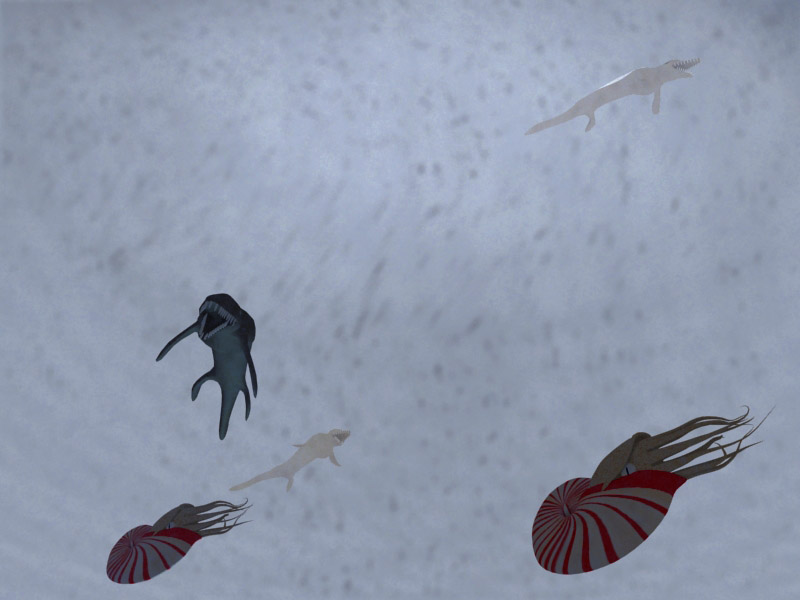 I currently live in Copenhagen, Denmark. But if You have some interesting work for me anywhere on the globe I will consider relocating. Please use this mail adress: mic_hviid@3dfreelancer.com
I use the following software packages all day long:
3DS Max, XSI, Photoshop, Illustrator, ZBrush, Combustion, Premiere, Shake
... and I will gladly learn some more to help you.